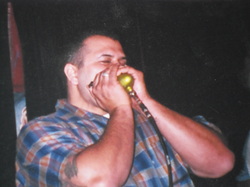 Ryan Ramos (harmonica/vocals)
Ryan is an Orange County California native and has been playing harmonica for 20 years. He first picked up the harp after he saw the late Lester Butler playing with his brother David "Kid" Ramos. He was hooked! From hanging out with his brother he was able to watch harmonica greats like Lynwood Slim, Kim Wilson, Lester Butler and James Harmon on a regular basis. Ryan always just played the harmonica in his car or at home until one night when he was able to sit in with Freddie Brooks and Jeff Turmes. A couple months later he hooked up with the Native Blues Band. Ryan played with the Native Blues Band for about 10 years. They played all over the U.S. from the Tacoma Dome in Washington , to the Native American Blues Festival in Tribeca, N.Y, to the Native American Film Festival in San Francisco. For about 6 years Ryan also played with Miguel Garcia and the Vaquetones which is a popular So-Cal based roots, Honky Tonk, "baja-western" band that tours all over the Southwest. Since Ryan is the younger brother of a blues guitar legend he has been very fortunate to watch, hang out and even play with some great musicians. Ryan has had the great opportunity to play with his brother, Lynwood Slim, Kirk Fletcher, Mike Eldred, Russell Scott & his Red Hots, R.J. Mischo, Slim Jim(Stray Cats), the Blue Shadows, The 44's, The Weary Boys, The Blazers, James Intveld, Eddie Nicols(Royal Crown Revue), Joe Wood(TSOL), Johnny Bazz, Bill Bateman, Jonny Ray Bartel, Ron Felton, Tommy Harkenrider, Bill Stuvee, Jeff Ross, Mondo Cortez(Chicago Blues Angels),Glorious Drunk, Dirt Foot, Native comedian Charlie Hill, Native actor Gary Farmer, drummer legend James Gadson, the late great Chris Gaffney and the Hacienda Brothers and Grammy winner Dave Alvin & His Guilty Men. Over the years he would play and travel across the country with Dan Sanchez and the Kings of Pleasure whenever he could. Ryan moved to Louisiana in 2008 to play with Dan full time until Dan's untimely passing in March 2010. Ryan started singing in 2011 when the Kings regrouped.


---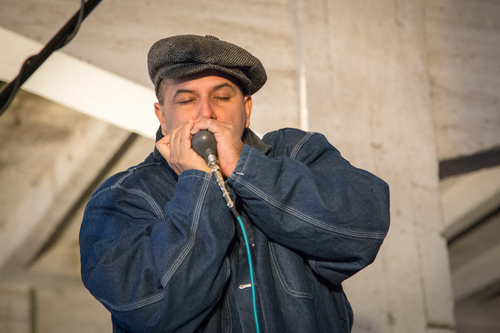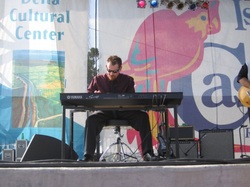 Jason Ball (piano/vocals)

Jason Ball is now into his third decade as a piano-playing blues man. But before Ball could cut his own path, he was learning rockabilly and blues from the legendary sounds of Fats Domino, Clay Cotton, and Jerry Lee Lewis. Not content to sit at the feet of others, he then became self-taught in the ways of boogie-woogie and the classic barrelhouse piano jive. Now his biggest influences include Fred Kaplan, Memphis Slim, and Pinetop Perkins. But his mission is simple—keep the true blues piano alive. And by pounding out rhythms that only a genuine blues player can create, JBall is creating a legend of his own. The late blues piano legend Pinetop Perkins heard Jason's playing at the King Biscuit festival and personally made it a point to come and talk to Jason and let him know how much he liked his playing and style and for Jason to keep it up to carry on the tradition.





---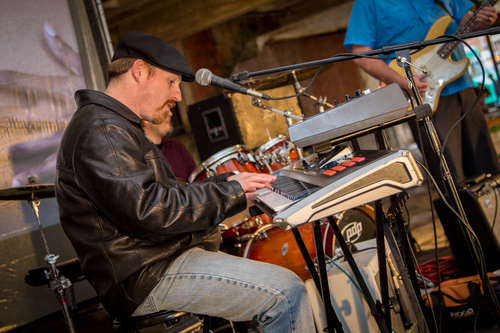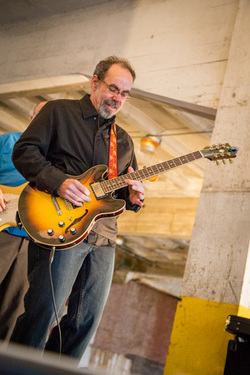 Tony Casio (lead guitar)

Tony was also born into the blues. A product of Louisiana, he has been playing guitar for almost four decades. His introduction to the blues by his father since he was a baby provided him with the exposure needed to hone his mind-boggling skills The undeniable result became his calling card as he expanded his horizons while interfacing with his peers. Using Mississippi delta blues, Texas blues, rhythm and blues, and classic rock, Tony weaves a textured musical tapestry that reflects the influence of each on his craft. The unmistakable sounds of Memphis along with Louisiana's musical gumbo help shape performances filled with raw emotion and heart-wrenching depth. There's no mistaking it when Tony Casio is in the house. And that's absolutely what he was born to do.

---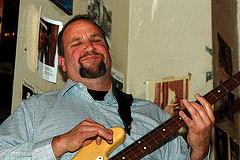 Donald Durham (Bass)

Donald brings more than thirty years of experience to the stage as one of The Kings of Pleasure. Having previously played bass for Native Blues, Durham has since criss-crossed the United States on a musical journey that has allowed him side-by-side access to a host of acclaimed artists. Maintaining an unparalleled skill and accuracy, Durham has been able to channel his work into the studio where his solid bass lines have highlighted many different projects. Showcasing the influences of Willie Dixon, Michael Doster, Larry Taylor, and Johnny Bazz, Durham's walking bass style approach is the unflinching backbone of blues.


---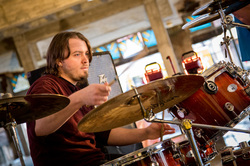 Cody Lowery (drums)

Cody has been seasoning his seat at the skins for over 15 years. Taught by the great jazz percussionist Heinz Williams, Lowery was nonetheless influenced by all genres of music. Yet he has become a genuine blues player by studying the craft of such noted percussionists as Richard Innes, Jimmy Bott, Marty Richards, and Elvin Jones. The evolution has been remarkable—his feel for swing and blues is astonishing. Just one taste of his unique percussive blend of jazz is all it takes to experience the energy and excitement that Lowery brings to the table. His are the blues that swing hard. That's why at the young age of 20 he was asked to back Howlin' Wolf's legendary guitar player Hubert Sumlin on one of his European tours.


---